Book Review: The Lies of Locke Lamora
Written by Scott Lynch and published in 2006 by Del Rey New York, The Lies of Locke Lamora is book one in the Gentlemen Bastards series. I had been hearing great things about this book for years and it has been on my "to read" list for almost as long. When I met Scott at Minicon and had a chance to talk to him, I realized that I needed to bump this book immediately to the top of my list. I was not disappointed, as the tale that is woven through these pages is both masterful in prose and epic in scope.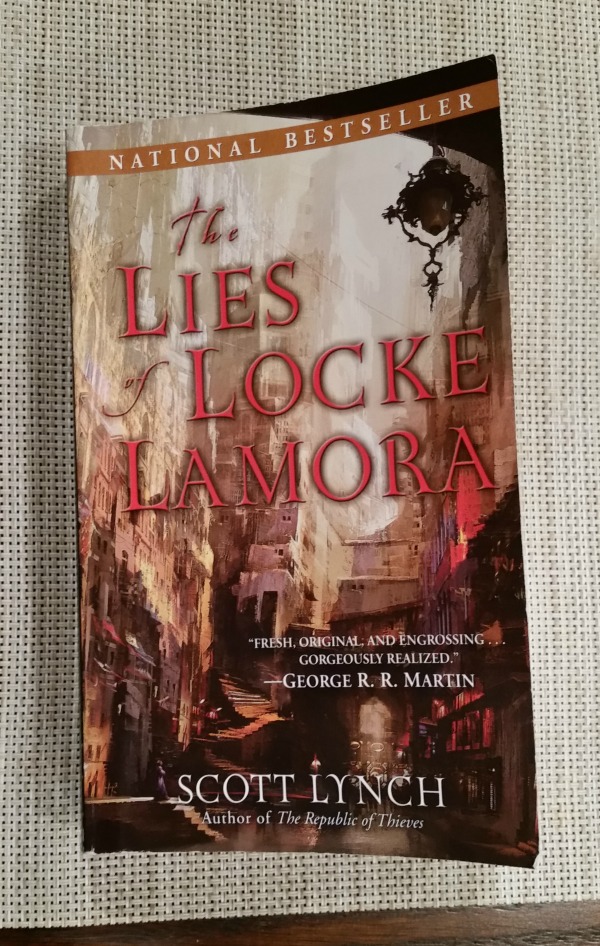 Lies is an epic fantasy heist novel, with a cast of rogues that are both honorable and ruthless, and it just works. Set in the city of Camorr, a city of ancient and unknown origin, full of beauty and danger around every corner, Lies feels like an epic fantasy novel without many of the hurdles readers have to jump through to enjoy those books. The cast of characters is small, but the scope of their lives are enormous. But what really gives it that epic fantasy feel is the world around them. Scott inserts Interlude chapters periodically throughout the book that give the reader the history of Camorr and its surrounding nations, as well as insights into the cultures, and background on the main characters. Never are these Interludes superfluous. Within a chapter or two of starting The Lies of Lock Lamora, I realized that every word on the page matters and is chosen with the utmost care and purpose.
I will admit that Lies starts slowly, but don't hold that against it, because even though events seem slow and far too easy for our rogues, there is a reason for it. Locke Lamora and his Gentlemen Bastards are the best at what they do in Camorr and the first chapters of the story reflect that. But soon, difficulties begin to pile up as they draw the ire of multiple parties. Soon, they find themselves at a conflux of nobles and criminals in a fight for their lives. If you can make it through the slow chapters, learn the backstory, and begin to trust the characters (and author), you'll be rewarded immensely.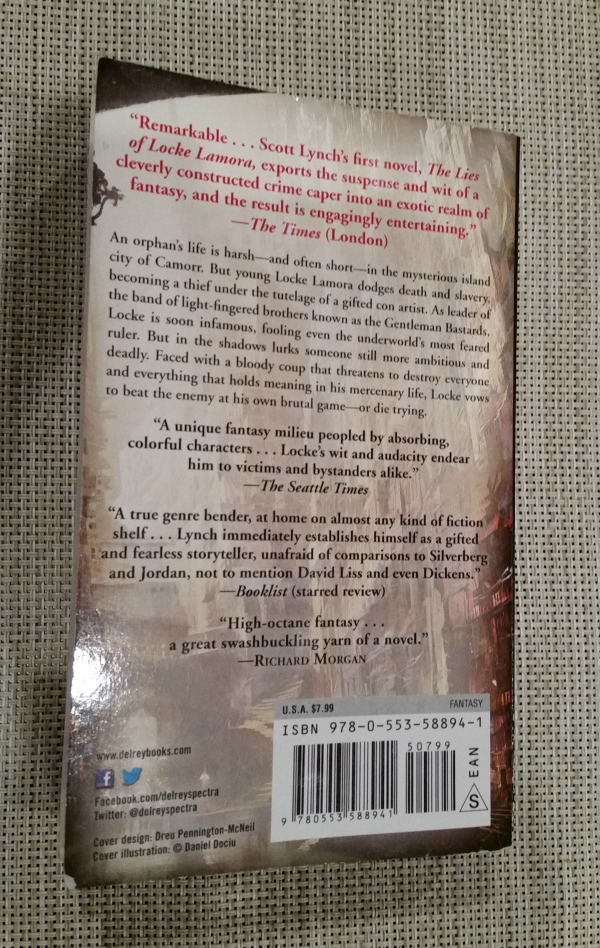 In summary, The Lies of Locke Lamora by Scott Lynch is definitely worth checking out if you're a fan of both epic fantasy and con movies.
Edit: I forgot to mention that there is a content warning in this book for language. If you have delicate eyes, you may want to steer clear. If you're not concerned about reading cusswords in books, then you don't have anything to worry about. Happy reading!